YST invite you to the 30th CEIA China Electronic Intelligent Manufacturing Forum
The 30th CEIA China Electronic Intelligent Manufacturing Series Forum (Suzhou Station), co-sponsored by CEIA China Electronic Intelligent Manufacturing Series Activity Organizing Committee, SMT Professional Committee of Jiangsu Electronics Society, China Saibao Laboratory Reliability Research and Analysis Center and China Saibao Laboratory, will be held at the Buckingham Grand Hotel, Xiangcheng, Suzhou, on November 29, 2018(1111 Xiangcheng Avenue, Xiangcheng District).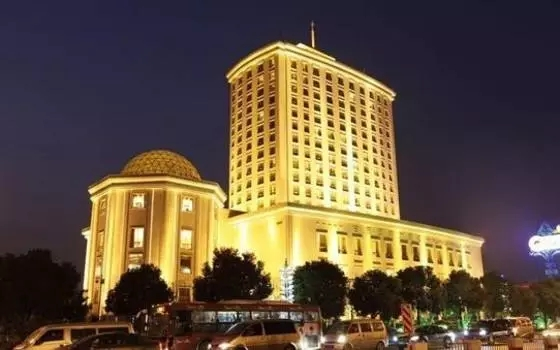 The "Seminar on Precision Manufacturing and High Reliability Technology" was interpreted by experts from Industry 4.0 Intelligent Manufacturing Standards Committee of Ministry of Industry and Information Technology. CEPREI experts gave authoritative lectures and well-known manufacturers gave brilliant on-site presentations and exhibitions, covering intelligent warehousing, information interconnection, management system, electronic materials, dispensing, printing and patching, welding detection and environmental protection. Cleaning, assembly automation and so on. Leaders, experts, engineers and technicians of electronic manufacturing enterprises and institutions in Suzhou and the surrounding Yangtze River Delta region are invited to gather together at the end of the year to discuss the latest technology and solutions of the industry. On the spot, more expert think tanks are conducting technical consultation and troubleshooting to help us improve the productivity of enterprises and enhance the reliability of products. Enhance the overall competitiveness, invite colleagues in the industry to participate actively, please take the time to attend!
As a well-known domestic manufacturer of electronic connection materials and chemical polymer materials, YST will also attend the conference. A speech entitled "High Reliability and Environmental Protection Circuit Board Thick Coating Material" will be gave by YST. Below excellent products independently developed, such as thixotropic polyurethane thick comformal coating, high flash point polyurethane comformal coating, UV-moisture double curing comformal coating, and water based polyurethane comformal coating are mainly introduced.
Thixotropic polyurethane thixotropic comformal coating only need to be coated once. The dry film thickness fully meets the protection requirements, and the production efficiency can be increased by more than three times. High flash point polyurethane comformal coating is the first non-hazardous chemical oily polyurethane three-proof paint in China, which has the characteristics of high safety and reliability. UV-moisture double curing comformal coating can achieve shadow curing, UV moisture double curing. Water based polyurethane comformal coating is the first safe and environmentally friendly three-proof paint in China. It has excellent characteristics such as non-flammable, non-explosive, odorless and VOCs. The above products can be widely used in the field of outdoor precision equipment, military aerospace, special components, automotive electronics, charging equipment, household appliances and other fields.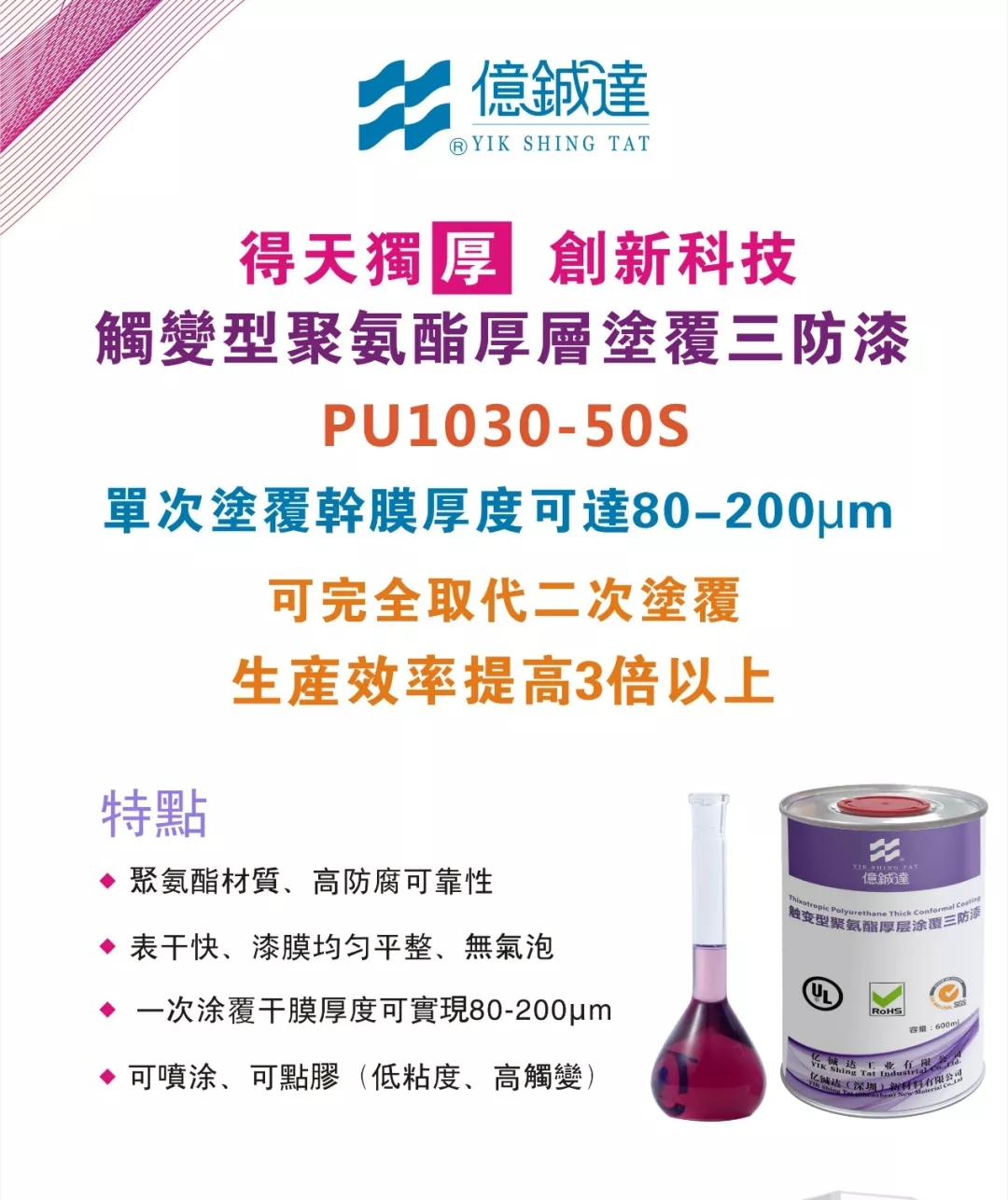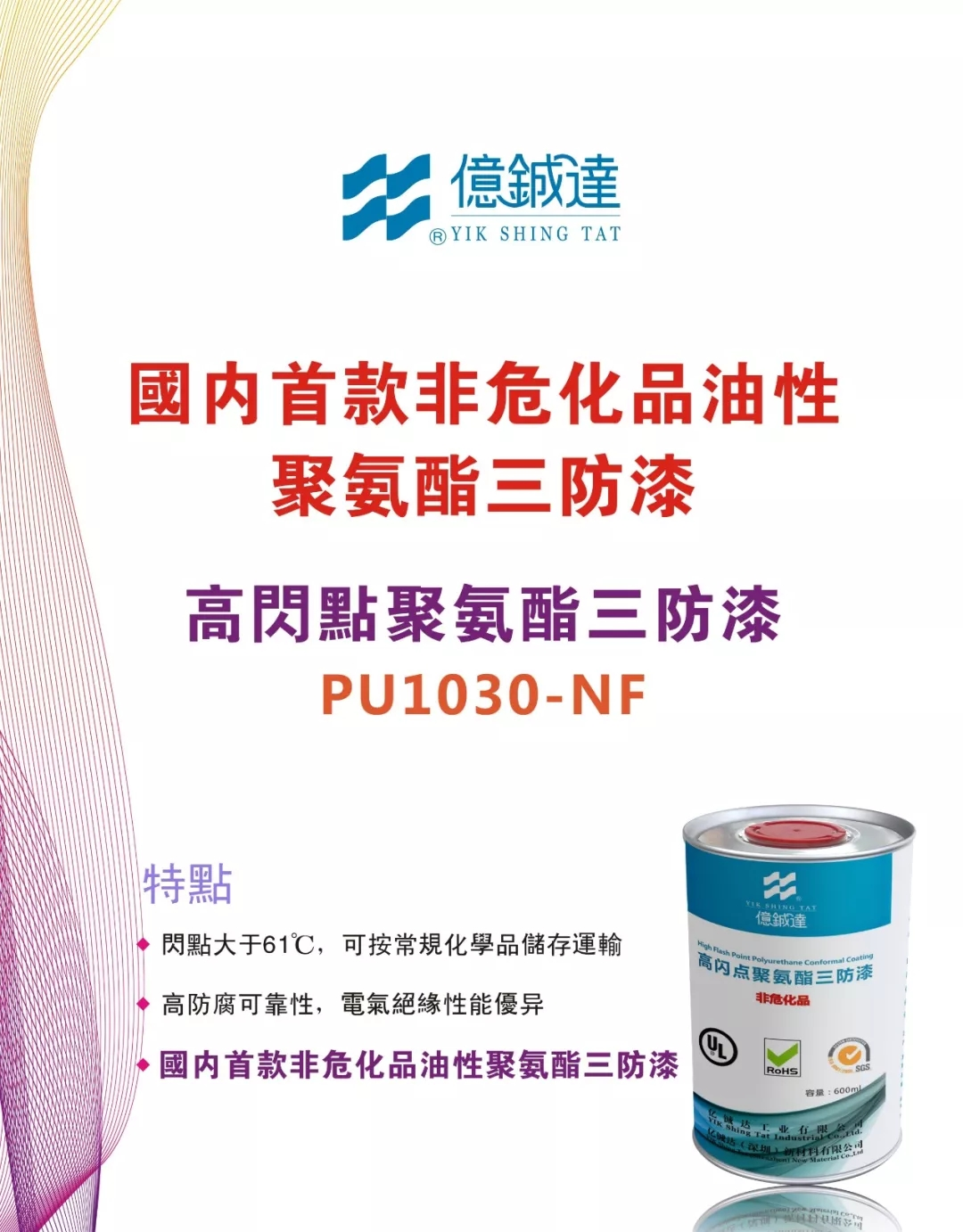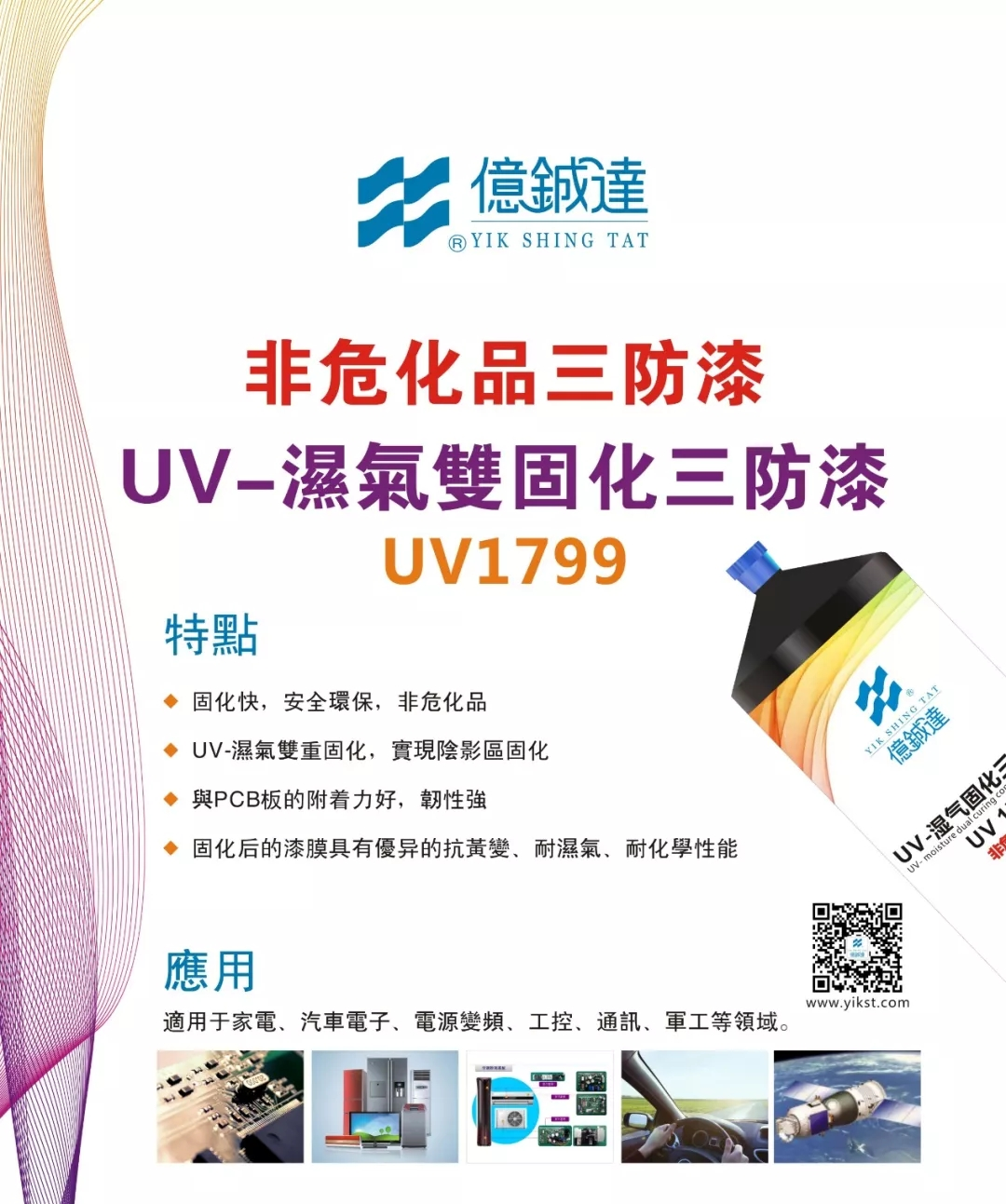 30 years of continuous struggle, cast today industry leader. After years of unremitting efforts, so far YST had taken part in the drafting of six national standards and one industrial standard, has passed the UL certification and 5 management system certification such as IATF16949:2016 quality management system . YST has obtained 37 national invention patents.At the same time, the "YST" brand is a famous trademark in Guangdong Province and a famous brand in Shenzhen.
Welcome friends from the industry to attend this seminar with YST, and discuss the technology of precision, intelligent and high reliability. Let's work together to promote the "green electronic assembly industry" to a higher level.
Welcome to scan the two-dimensional code, search for the micro-signal "YIKST-since1985" or the keyword "YST" to pay attention to YST Wechat Public Number.